Journey

The entrance to the tent is easy to find. Directly at the Bürkliplatz we will go to the so-called GANYMED-TERRACE.
Arrival by public transport is possible until 8 p. m., after which the trams and buses will no longer travel to Bürkliplatz. Please note the timetables of the VBZ. The night trains run until 04.00 am.
The grounds are closed off and only accessible to our guests. Appropriate access controls and security personnel are guaranteed.
Clothing
Our tent is furnished as a living room by the lake. They are long tables with chairs (no benches!), covered with real glasses and cutlery.
The occasion is a cheerful house magic - cosy,
despite the heating
warm clothes are recommended. In the tent there is a natural floor (gravel), which is why warm winter shoes are an absolute must.
A guarded wardrobe is available for warm coats and bags. For the fireworks display, many guests will go to the Ganymed terrace in front of the tent, so gloves and caps are recommended.
seat neighbours
Around 8-10 guests will be seated per tables. You can report with whom or with which group you would like to sit. The placements will be placed as far as possible according to your wishes.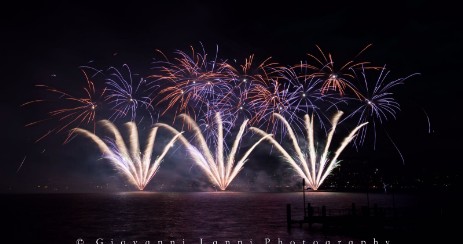 Midnight Drink

The price includes a glass of Prosecco at midnight. If you prefer champagne, you can enjoy it for a small extra charge.
Take items with you in bags
It is not allowed to bring your own fireworks. Likewise, no "gold rain" (staniol strips from pipes) may be ignited (sea and environmental protection). Table bombs are tolerated. Of course own drinks are not allowed. The door controls may perform pocket checks.
Restrooms
About 30 meters next to our tent there are 3 ToiToi from the association New Year's Eve magic. In addition, the public toilets at Bürkliplatz (Züri/WC) are accessible, those with Fr. 1 throw-in are usually very clean.
Credit cards
Cash payment is preferred, but EC direct, VISA, Mastercard and TWINT can be accepted. Other CC are unfortunately not available.
Musical style
Our professional entertainer offre a
wide repertoire of dance music, hits, oldies and evergreens.
Group bookings
For groups of 10 persons or more we grant a 5% discount on the basic price. (Beverages at normal rates)