Here you can now book the seats. Please check the following basic rules:

The bookings are binding, after December 10th no more cancellations can be accepted.


Tickets that have been deposited at the cash desk but not collected will still be charged and claimed.

The booking will be paid by PayPal (by credit card), bank transfers shortly before the event must be made at the time of collection.

On-site payment will be settled in cash. Only VISA, Mastercard and EC-direct cards can be accepted. Twint is also possible.

The general terms and conditions apply, in particular the subject of weather.

After 8.30 p. m., the organizer is entitled to assign seats that remain free to the public.

Deviating menus are only possible in very small numbers (limits of the preparation) - basically we are a fondue tent. Exceptions may be when someone in a group has intolerance or is not allowed to drink alcohol. So they should not be excluded from the group. A maximum of 1 exception court per 5 persons is possible.

The tent is heated and festively lit. Nevertheless, it is an occasion on the shores of the lake and cannot be compared to a solid building. We therefore recommend especially warm shoes and suitable clothing.

Our festival area is not a 5-star hotel. However, we make every effort to create a festive atmosphere and offer our guests an atmospheric turn of the year.

Our staff is mainly recruited from students and not fully professional caterers. The key positions are filled with professionals.

The price of CHF 118.00 includes:
Reserved seat with lake view in a heated, decorated tent;
Musical entertainment; welcome aperitif;
Appetizer - main course - dessertbuffet;
Best view of the phenomenal fireworks;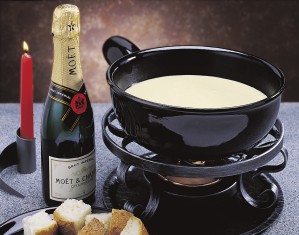 Seating place in the tent
Magic Silvester Zurich 2023 - Magic Fondue
Nice seat in the magic fondue tent
welcome aperitif; Appetizer - main course -
dessert;
Add
Special meal
Magic Silvester Zurich 2023 - Magic Fondue
No Fondue-Guest
welcome aperitif; appetizer - main course -
dessert;
Add